✨ Welcome to ABC's of Yoga ✨
A fun space for kids to unite learning with mindfulness and yoga!
Explore our site to find yoga books, games, activities and much more!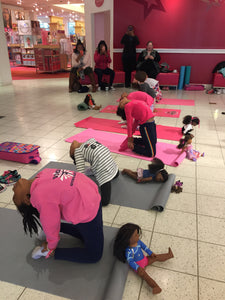 ABC's of Yoga Events
We love doing interactive book reading events and will resume with vigor once it's safe!
Sharing ABC's of Yoga with the world
We have apparel, stickers, calendars and other related yoga books available for purchase including translated bilingual options!
Check out our journey!
You can follow the ABC's of yoga journey on instagram @abcs_of_yoga
Check out our animated demonstrations on Instagram @abcs_of_yoga!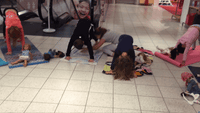 Yoga In Action!
One of the many games played at our live events!